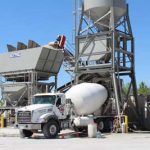 Concrete additives can provide a number of useful functions in the construction industry. Additives are usually categorized as chemical or mineral and offer real advantages for modern construction companies. Working with a professional Houston concrete contractor is a good first step toward ensuring that your concrete is formulated to your precise specifications. Here are some of the most important uses for concrete additives in our area.
Increasing Durability
As their name suggests, water-reducing concrete additives can lower the amount of water needed during the Houston cement mixing process to create more durable concrete for use in large-scale construction projects.
Altering Drying and Curing Times
Accelerators are specialized concrete additives that can significantly speed up the chemical reaction needed to dry and cure concrete. This can help you manage cold-weather construction projects and can help you manage scheduling more effectively after your concrete has been poured.
Retardants can also be added to your concrete formulation to slow down drying and curing during the heat of summer. This can allow manipulation of concrete and can prevent the formation of cold joints. If your worksite is remote, retardant additives can also prevent hardening of concrete on the way to your location.
Infusing Concrete with Air
Air-entrainment additives are designed to trap bubbles of air in concrete formulations. This can prevent cracking and scaling and, in some cases, may even increase the strength and durability of the concrete components for use in building activities.
Limiting Shrinkage
Reducing the amount of shrinkage that naturally occurs as concrete dries and cures is critical to the success of many construction projects. Shrinkage-reducing additives can create formulations that provide added protection against cracks and other negative effects of shrinkage.
Protecting Against Corrosion
For parking lots and other areas where water and salt are likely to cause issues for concrete surfaces, corrosion inhibitors are a necessary additive that can significantly improve the performance of your concrete over time. When used in conjunction with structural steel, anti-corrosion additives and admixtures can deliver the best protection for these components and the longest life for your concrete building projects.
At Texas Concrete Enterprise Ready Mix Inc., we offer comprehensive Houston concrete supply services designed to suit your needs perfectly. We can create custom formulations with the right concrete additives to ensure the success of your project. Our team has a proven reputation for on-time and on-schedule delivery and uses state-of-the-art equipment to ensure that your job is done right. Call us today at 713-227-1122 to schedule a delivery or to discuss your project with us. We look forward to the opportunity to serve you.