Houston Ready Mix Concrete – Residential Concrete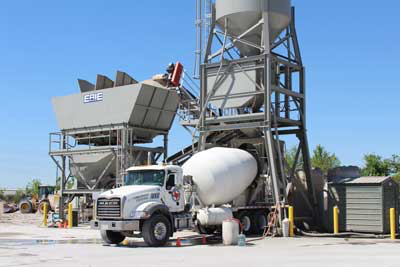 At TEXAN Concrete Ready Mix, will help you with any concrete related projects in the Houston metropolitan area. Concrete offers superior durability and versatility for a wide range of applications. Whether you are pouring the foundation for a brand-new home foundation or restoring the surface for your existing driveway, the trained and talented technicians at TEXAN Concrete Ready Mix can deliver the best possible results for all your residential concrete projects.
Houston Concrete Applications for Residential Needs
Our team of Houston cement mixing and pouring experts can provide you with expert guidance and support for a wide range of residential applications that include the following:
Pouring Foundations and Slabs
Installing, repairing or replacing steps and porch stoops
Pouring driveways and sidewalks
Designing and installing non-slip pool surrounds for greater safety outdoors
Creating outdoor patios and grilling areas
Pouring wall foundations and slabs for homes and outbuildings
Installing or repairing garage floors
Our years of experience in the Houston concrete supply industry are your guarantee that you will receive the most appropriate solutions for your home improvement project. From 1 yard to 1,000 yards, no job is too big or too small.
Vertical and Horizontal Housing
Depending on your preferences and the size of your property, you may choose to build a multi-story or ranch-style home. At TEXAN Concrete Ready Mix, we have the in-depth knowledge needed to provide you with the right foundation solutions for every style of home. From poured wall foundations that provide solid support and added storage and living space to slabs and footers, we can deliver the best solutions for your home building needs. We are a leading Houston concrete contractor and can work with your homebuilder or construction company to ensure that your new home is built to stand the test of time.
Houston Ready Mix Concrete Solutions
TEXAN Concrete Ready Mix uses the latest technologies to formulate and mix concrete for your residential needs. Our technicians use only ASTM-approved aggregate materials and SEMA-approved add mixes, allowing you to purchase with confidence from us. We then deliver your concrete directly to the work site and pour it to your precise specifications. Our attention to detail and advanced formulation methods are designed to ensure your complete satisfaction with the work we perform on your behalf.
If you are planning a home remodeling project or need to repair your driveway, steps or garage floor, our concrete technicians can provide you with the best options for your concrete installation. We will work with you to create a plan that suits your budget and meets your expectations and needs perfectly. To learn more about how we can deliver the concrete you need to complete your projects, give us a call at 713-255-3333. We look forward to the opportunity to work with you to enhance the utility and curb appeal of your Houston home.