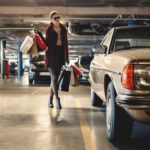 Keeping your concrete driveways, sidewalks and parking lots in top condition can help you present the best possible image for neighbors, customers and others in your area. Regular maintenance can protect your concrete against damage and deterioration caused by exposure to rain and other weather events. Your Houston ready mix concrete company can provide you with expert tips on how to keep your driveways and parking areas looking great and performing as expected. Here are some general maintenance tips for concrete installations in the Houston area.
Seal It Off
Concrete sealants can prevent water from penetrating the top layers of driveways and parking lots. These applications can allow water to run off naturally rather than seeping in and damaging the structural integrity of your Houston ready mix concrete. Sealants are available in different formulations:
Acrylic sealers offer superior protection for most residential and commercial driving surfaces. These sealants can be combined with epoxy, silicone or polyurethane compounds to provide cost-effective protection for your concrete surfaces.
Polyurethane treatments are significantly more expensive than acrylics or acrylic blends and can sometimes create a very slick surface, making them less suitable for driveways with a steep incline and for public sidewalks and parking lots.
Penetrating resins are designed for longer-term protection. These sealants do not produce a slippery surface and are ideal for heavily traveled public areas.
Discussing your options with a local Houston concrete contractor can help you determine which of these sealants is right for your specific situation.
Keep It Clean
Once your driveway or parking area has been sealed, washing away any spills or stains right away can prevent damage caused by chemicals interacting with the sealant or the concrete itself. Acting quickly can protect your concrete and extend the effective life of your sealant for an improved return on your financial investment.
Repair the Cracks
Over time, Houston ready mix concrete installations can crack because of temperature changes, age-related issues and normal wear and tear. Making sure these cracks are inspected and repaired promptly can prevent damage from spreading and can provide you with added peace of mind when maintaining your driveways, sidewalks and parking areas.
At Texas Concrete Enterprise Ready Mix, we offer comprehensive Houston concrete supply and installation services tailor-made to suit your needs. We work with residential and commercial customers to create the perfect formulation for a wide range of concrete installations. Our experience and expertise can ensure that your project is completed on time and to your precise specifications. Call us today at 713-227-1122 to schedule a quote or to discuss your needs with one of our certified concrete technicians. We look forward to the opportunity to serve you.